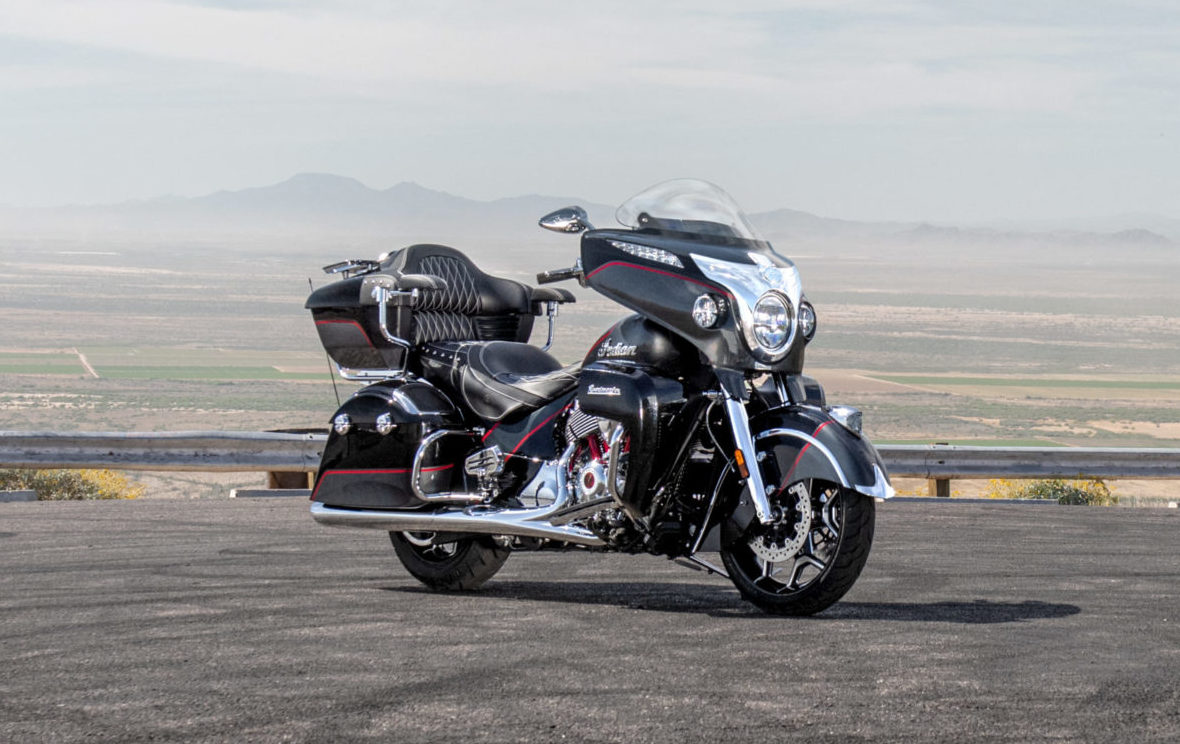 Traditionally, in early February of each year Indian Motorcycle unveils new version of its flagship Suite Tourer. This year Indian Roadmaster Elite 2020 again distinguish the original colors (Vivid Crystal Thunder Black over Gunmetal Flake). This time it is not bright specific colors, and quite human combination of deep black and gray shades, but still with copious amounts flaca.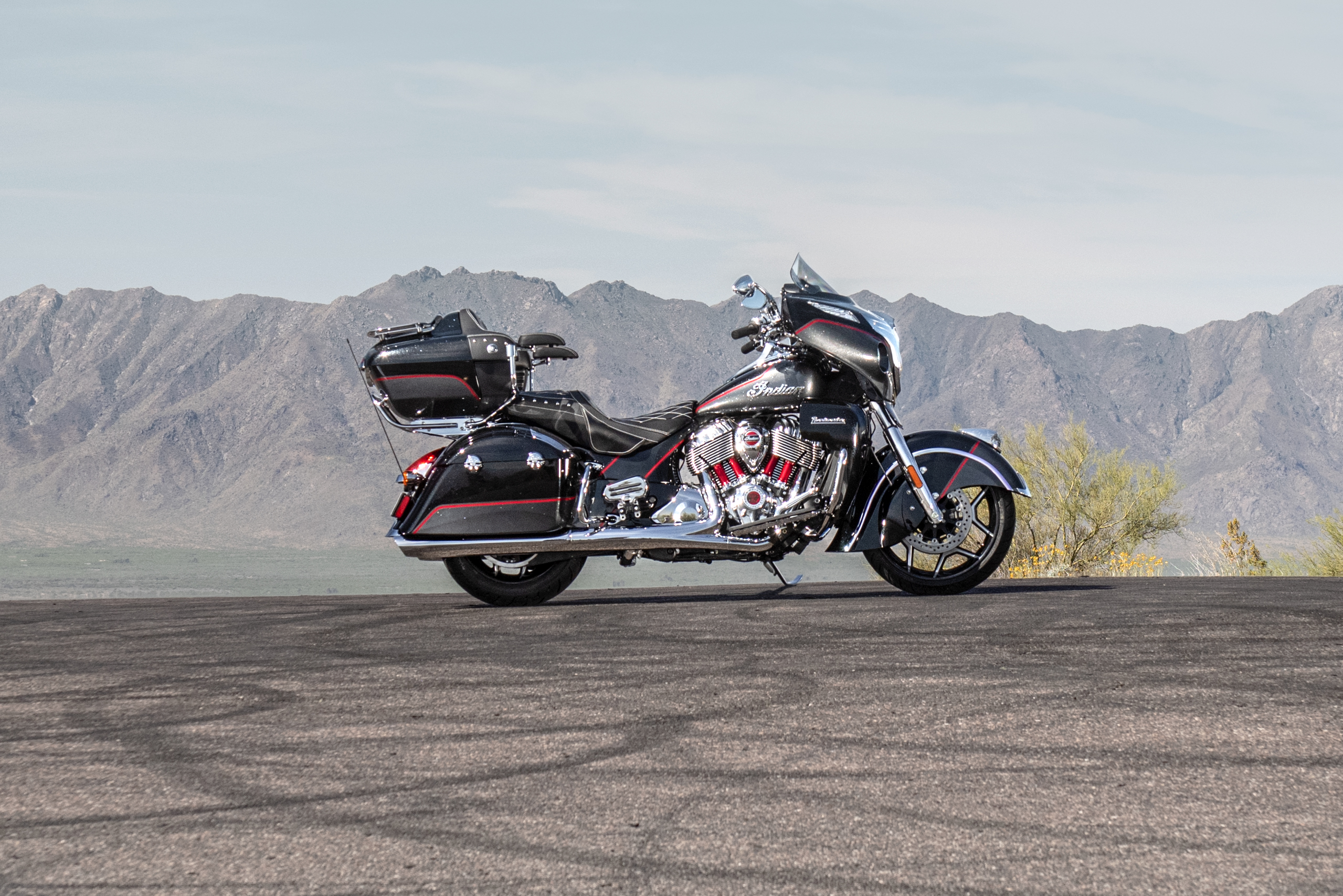 So we see that the designers have gone from using real gold in the paint, and stripes separating the colors, just red, which makes heavyweight a bit of aggressiveness.
The main difference between Indian Roadmaster Elite 2020 from previous generations is the motor. Now the motorcycle is equipped with not 111, and 116 V-Twin-Ohm Thunder Stroke, air-cooled. The new engine gives his 172 Nm of torque already at 3100 rpm, so that you really do not know what the lack of traction.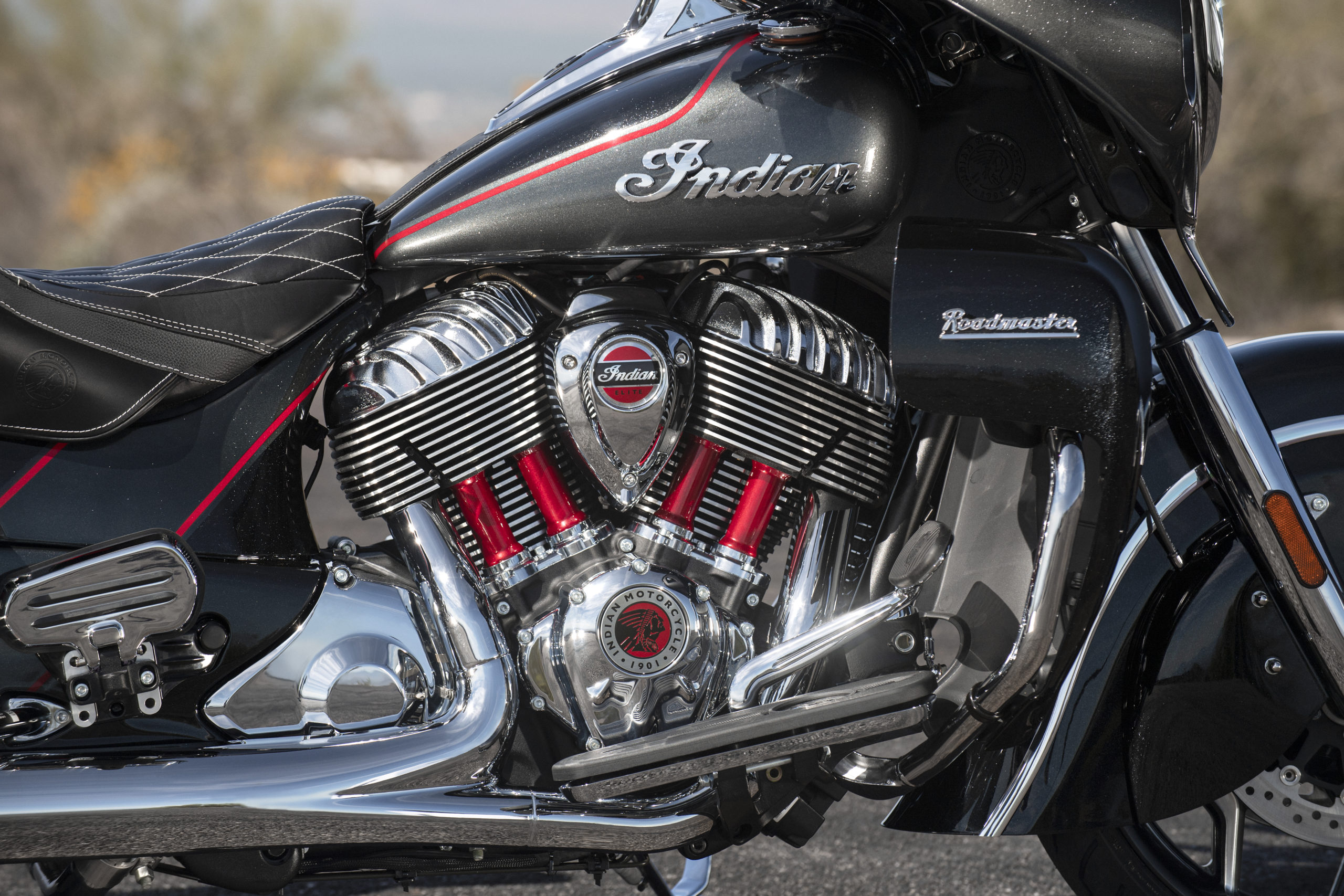 As for the new model year fitted alloy wheels with a fairly interesting design, and the front wheel is 19″ and not 16″. As for the original tuning, then the wings disappeared chrome "bumpers", but all the other extras in the form of mirrors, platforms for feet and legs rear brakes and transmission, passenger armrests, etc. in their places, so to buy almost nothing have.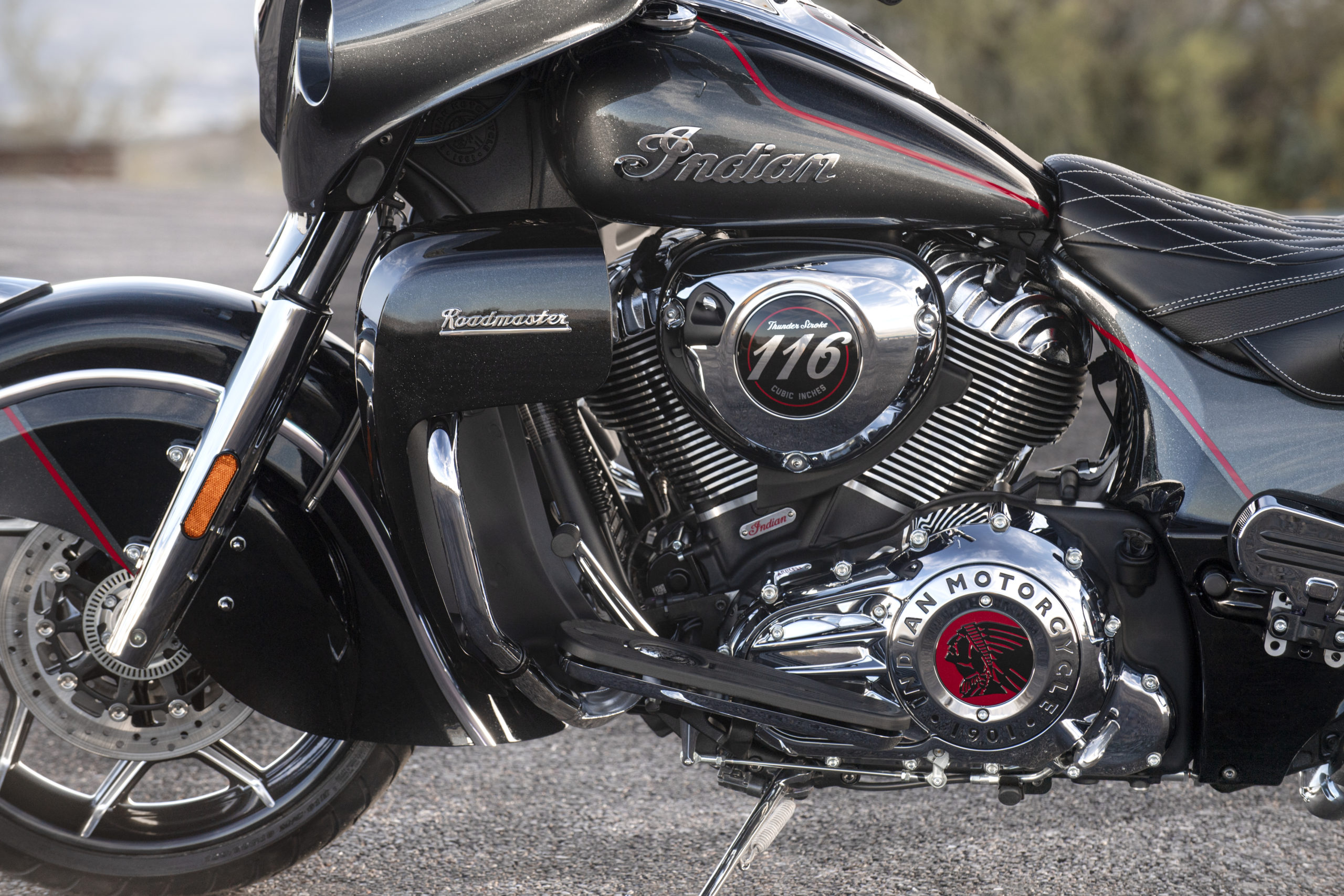 Like all large Indian motorcycle with a front fairing, the Roadmaster Elite 2020 is equipped with electrically windscreen and multimedia head ustroysva with 7″ touchscreen displays all the information on motorcycle and all that relates to calls, music and navigation.
By the way, all analog instruments, namely speedometer and tachometer, and fuel gauge and the battery level, adjacent to the instrument panel on the tank, got the dials are black in color and, apparently, a white backlight, which will positively affect their readability in the dark.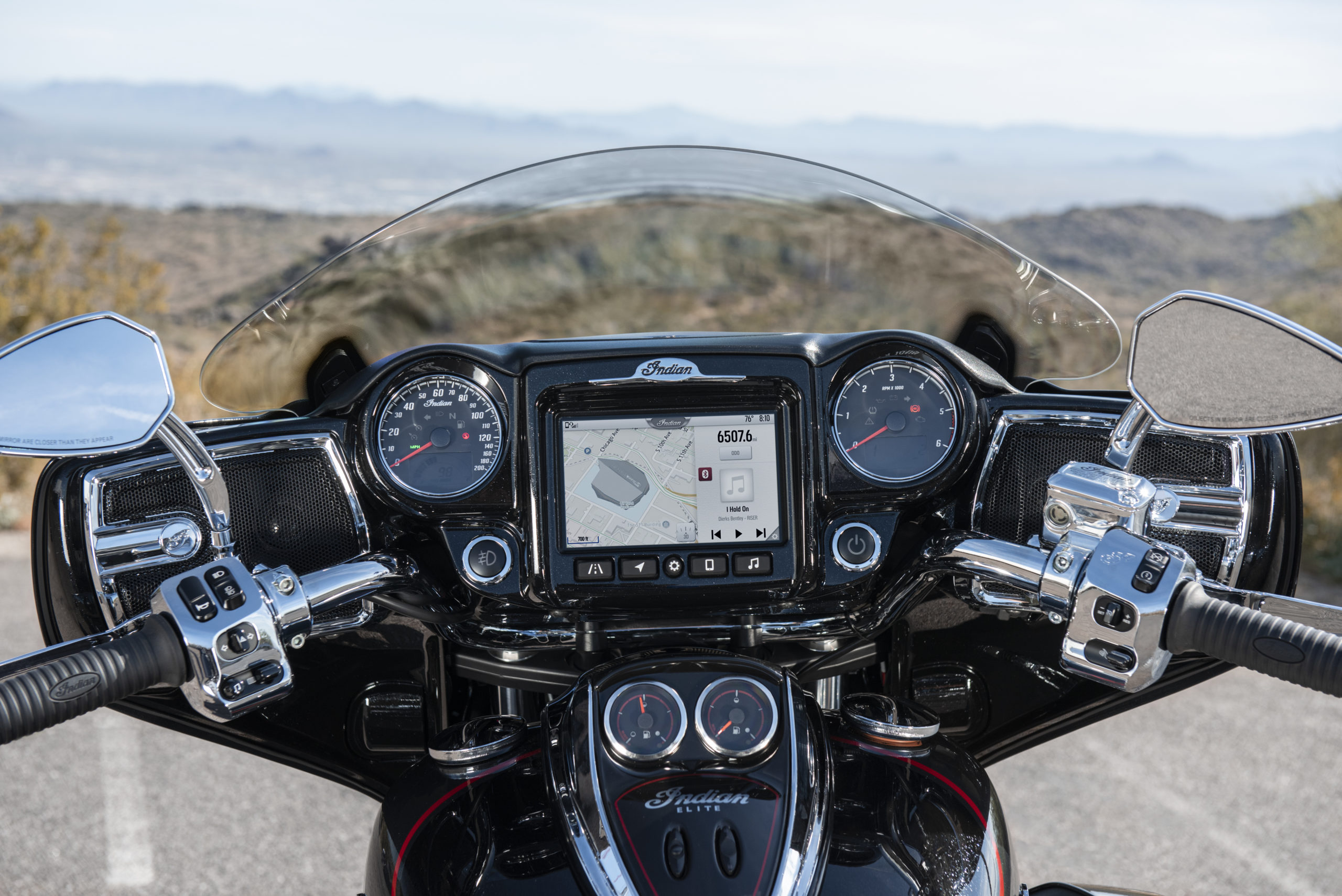 Indian Roadmaster Elite 2020 will cost us customers $38999, European €40990, but with a Russian price tag is not yet clear… More info on prices and delivery dates, You can check at the official dealer for Indian in Moscow, a showroom "Promoto".